Tools to automate personal finance: crypto or other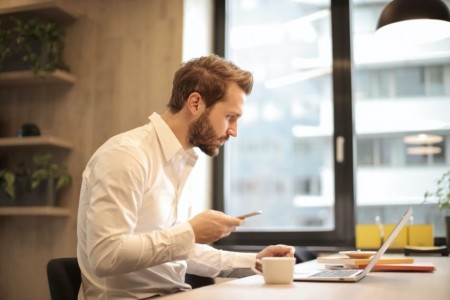 Check out our roundup of the best tools to automate your personal finances. From budgeting to investing, we've got you covered!
One of the best ways to succeed with your budget and achieve your financial goals is to automate your finances. If you tend to save little and have missed or late bill payments, you can benefit from automating your finances. It will help you manage your funds and take control of them.
Don't worry if you don't know where to start. Here's why automating your finances is important and how you can do it.
What does automating your finances mean?
Automating your finances means setting up savings accounts and bill payments to be paid each month automatically. You're on autopilot and don't have to remember to make payments on time.
People facing overdue bills and having to pay penalties or finance charges know how difficult it can be to keep everything in mind and remember all financial obligations.
For example, when you output a debt consolidation loan without credit check, you can easily forget about fixed payments that will inevitably lead to expensive fees or late payment penalties. When you automate your finances, bills will be paid on time to avoid costly fees. You just need to adjust the settings from time to time to check that everything is going as planned and that your finances will be organized.
Which accounts can be automated?
Consumers can automate different accounts to control their finances. You can automate your bill payments:
Utilities;
Loans;
Rent/mortgage;
Insurance;
More than that, consumers can set automatic contributions to their investment or savings accounts such as:
Short-term savings;
401k and other long-term savings;
Emergency fund.
Why is it important to automate your finances?
We all have to deal with multiple financial decisions on a daily basis. Every day we think about saving more, paying off debt, paying bills on time, investing, and rebalancing our portfolio. What do we do instead? When you're overwhelmed with the number of choices, you usually end up doing nothing.
According Archives of the Bulletin on Aging and Health by the National Bureau of Economic Research, requiring employees to automatically contribute to their 401(k) accounts has boosted rates from less than 40% to nearly 100%.
Many people believe that personal finances and success are a matter of willpower. In reality, this is not the case. The psychology of automation is crucial for those who want to take control of their finances.
Steps to put your finances on autopilot
#1 Open the appropriate accounts for the automated system
This is the first step to automating your finances. You need to open the right accounts, like your checking account in the first place. Make sure you have a cash cushion set aside in your bank account. It will serve to protect you from unpleasant surprises and overdrafts resulting from a shift in the timing of your salary and automatic bill payments.
So if your paycheck arrives a few days later, you'll still have enough savings to cover automated bills on time. Don't make this pillow too big. From 20 to 50% of your monthly expenses will suffice. If your income and expenses are unpredictable or unstable, you should set aside around 100-150% of your monthly expenses.
Additionally, you can use other accounts such as credit cards. It's not the option for everyone, but you can earn 2-6% on certain expense categories like meals, gas, travel, or groceries with various credit cards.
#2 Pay yourself first
Once you have created a safety cushion in your bank account and opened one or more credit cards to enjoy cashback and rewards, you need to start building the automation process. The next step is to pay yourself first.
The day your paycheck hits your bank account, you should immediately allocate a portion of it to your retirement fund and emergency account. Don't worry if you have high-interest debt to settle. It is more important to make regular contributions to your emergency and retirement funds.
#3 Set up automatic payments for your bills and expenses
Now is the time to focus on your bills. It includes the various bills and credit cards you have. You can automate your tuition, utility payments, mortgage, subscriptions, memberships, and more.
This will help you stop worrying about whether you remember payments due. Automatically paying rent is more difficult, but you can negotiate this with the building manager or your landlord. Perhaps they will also agree to set up automatic digital payments.
#4 Make automated contributions to investment accounts
Finally, you should set up automatic contributions to your investment accounts. This will prevent the desire to time the market if you make automatic deposits at pre-set times. This process will also allow you to diversify your purchase price since you will be making regular investment contributions.
You can buy more shares when the price is low when you make purchases of an equal amount. A great option is to have a retirement plan such as 401(k) or 403(b) as they are sponsored by the recruiter.
#5 Boost your automated transfers over time
The final step in automating your finances is finding a way to grow your savings over time. It takes more work and dedication. You can benefit from using certain online investment platforms that allow consumers to increase their recurring contributions each year.
Online banks offer the same services. You must create a recurring calendar event for the same date every year, unless this feature is available in your bank. What is the main advantage of this decision? It prevents the lifestyle creep that could occur with increasing salary.
The essential
It's worth automating your funds, although it usually takes effort and time. Once you set up automatic payments and contributions, you'll be more likely to achieve your financial goals. Create a budget, set up direct deposit, schedule your bill payments, and automate your savings and investments because these are the key steps to achieving financial success.
Disclaimer: The information contained herein is provided without regard to your personal circumstances and should therefore not be construed as financial advice, investment recommendations or an offer or solicitation for trading in crypto- currencies.