Sixth-grade student from St. Joseph's School wins seat at state social studies fair | Journal-news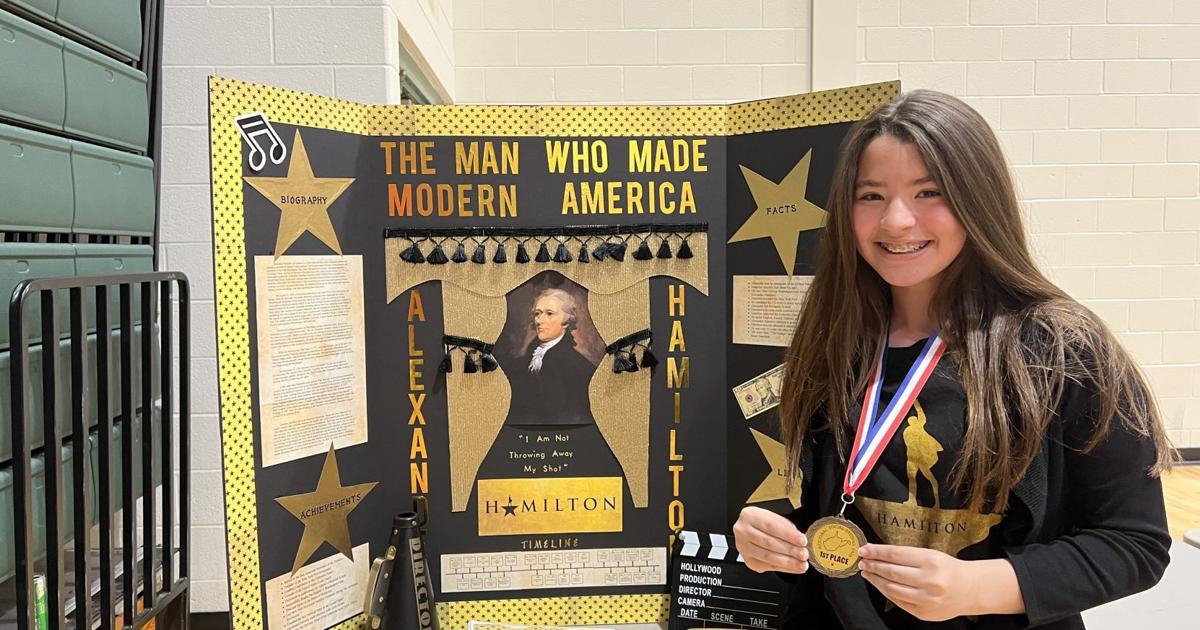 MARTINSBURG — Ava Kithcart, a sixth-grade student at Saint Joseph School in Martinsburg, will participate in the West Virginia State Social Studies Fair this month after placing first March 19 at the regional fair from Musselman High School.
Kithcart's project, titled "Alexander Hamilton-The Man Who Made America," placed first in the political science category, so the Martinsburg resident moves on to the 29 state event. April at the Charleston Coliseum and Convention Center.
Eighth graders Arabella Cole of Martinsburg and Bracha Warui of Falling Waters also represented the Crusaders at the regional event; and sixth graders Braylen Cole of Martinsburg and Harlan Harmison of Hedgesville.
Warui took second place in World History for "The Battle of Verdun" and Arabella Cole took third place in Economics for "The Netflix Story."
Braylen Cole earned second place in Anthropology for "The Story of the Baseball Glove," while Harmison received Honorable Mention in United States History for "What If Lincoln Lived?"