PV – Bureau of Land Management approves Arica and Victory Pass solar projects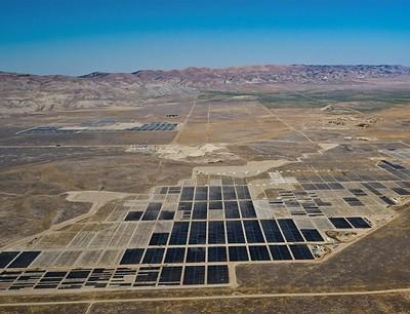 These are the first projects to be located in areas identified as suitable for renewable energy development under the BLM Desert Renewable Energy Conservation Plan. These renewable energy projects will result in a combined infrastructure investment of approximately $ 689 million, $ 5.9 million in annual operational economic benefits and power approximately 132,000 homes.
BLM approval authorizes Clearway Energy Group, LLC a right of way to build, operate, maintain and decommission two separate solar PV installations in a reduced footprint to avoid sensitive resources. Combined, the two projects could generate up to 465 megawatts of power with up to 400 megawatts of storage per battery.
"Renewable energy projects like Arica and Victory Pass on public lands create well-paying jobs and are critical to meeting the Biden-Harris administration's goal of a carbon-free energy sector by 2035 "said Tracy Stone-Manning, director of BLM. "Investing in clean and reliable renewable energy represents BLM's commitment to tackle climate change and supports Congress' direction in the 2020 Energy Act to enable 25 gigawatts of solar, wind and geothermal generation on public land by 2025 at the latest. "
The BLM is committed to making significant contributions to the country's renewable energy portfolio, by identifying portions of public land that have excellent solar and wind energy potential and significant geothermal energy resources.
The Desert Renewable Energy Conservation Plan focuses on 10.8 million acres of public land in the desert regions of California's seven counties and is a landscape-level plan that streamlines the development of renewable energy while conserving desert ecosystems. unique and valuable and providing opportunities for outdoor recreation. To approve these sites for renewable energy projects, the Home Office and BLM work with tribal governments, local communities, state regulators, industry, and other federal agencies.
The decision brief, the conclusion of no significant new impacts, the environmental assessment and associated documents are available on ePlanning at Arica Solar and Victory Pass Solar.