Nearly 4 in 10 struggling consumers have turned to personal loans. Here's why it's – and isn't – a good thing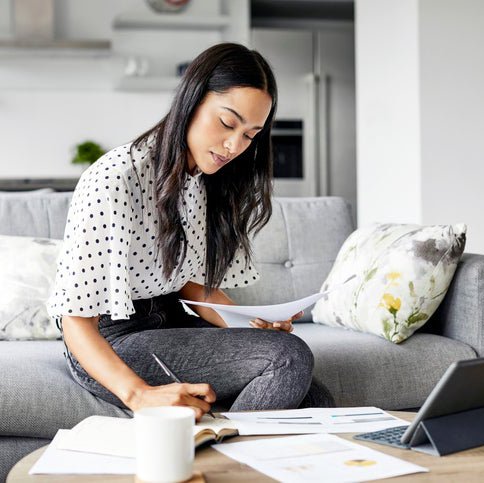 Personal loans can be popular. But should consumers rush to sign them?
---
Key points
These days, many people find it difficult to meet their expenses.
A personal loan could be a good solution to this problem, but the problem itself remains troubling.
The cost of living is rising due to inflation and there is no way to predict when it will come down.
---
Many people today are struggling with runaway inflation. With everything from gas to groceries to utilities costing more, consumers are being forced to make tough choices, including racking up debt just to make ends meet.
In June, 38% of consumers who were struggling to pay their bills turned to personal loans as a way to borrow in a pinch, according to a recent JD Power survey. And while that's a good thing on the one hand, it's not ideal either.
Why turning to personal loans is a good thing
Consumers who have turned to personal loans in recent months may have saved themselves a world of financial hardship by opting for these loans over credit card balances. In fact, one of the main advantages of personal loans is that they tend to charge lower interest rates than other borrowing options. And they can be considerably more affordable than credit card debt.
Additionally, consumers can destroy their credit score due to too much credit card debt, even if they consistently meet their monthly payments. A personal loan balance will not be a major source of credit rating damage if payments are made on time. (When applying for a personal loan, consumers may see a slight drop in their credit rating following a thorough investigation, but this remains true whenever someone is looking to borrow.)
Why turning to personal loans is a bad thing
Personal loans can be a relatively affordable way to borrow. But it's troubling that consumers rely on them to make ends meet.
Moreover, each time consumers go into debt, they run the risk of falling behind. And those who don't repay their personal loan on time risk serious damage to their credit score.
Also, although personal loans generally don't charge as much interest as credit cards, they still charge interest. For something like a home improvement project, it's easy to buy into the idea of ​​paying interest, because there's an ultimate benefit involved. But having to rack up interest to cover day-to-day bills is undoubtedly a much harder pill for struggling consumers to swallow.
When will the cost of living start to come down?
Inflation has been skyrocketing for many months, and the cost of living could easily stay high through the end of 2022. In fact, it's hard to say when inflation will start to subside, because while the Reserve federal government is trying to help matters by raising interest rates, it is too early to know when this will have a direct impact on inflation levels.
Additionally, while the Fed hopes that higher interest rates will induce consumers to cut back on spending, these rate hikes could also increase the cost of personal loans in the coming months. And that's not a big thing.
Consumers who are unable to meet their expenses can consider turning to a personal loan if the circumstances justify it. But hopefully fewer people will have to resort to this in the future.
The Ascent's Best Personal Loans for 2022
Our team of independent experts have pored over the fine print to find the select personal loans that offer competitive rates and low fees. Start by reviewing The Ascent's best personal loans for 2022.