Lewis Hamilton reveals 'deep convo' with Max Verstappen over BLM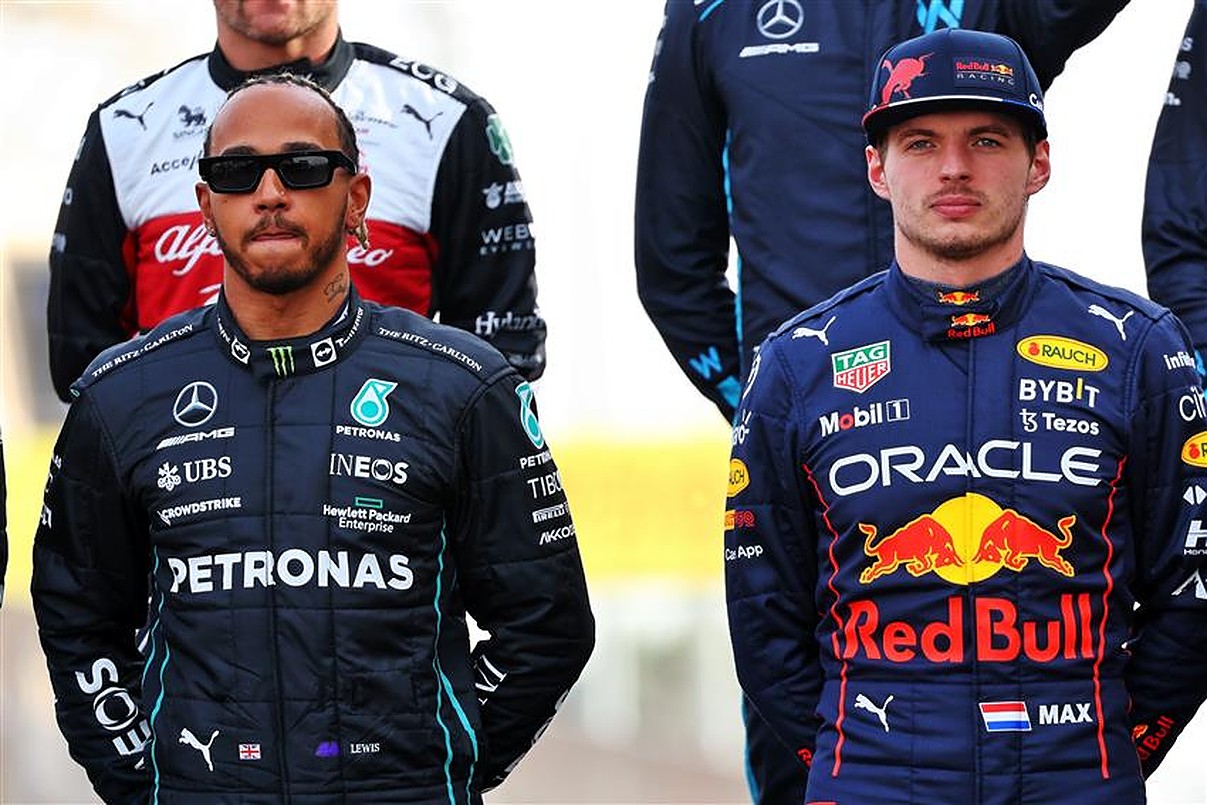 Last weekend's Brazilian Grand Prix was a bit of deja vu for Lewis Hamilton, after he was once again embroiled in an incident with fierce 2021 rival Max Verstappen.
It was a regular theme last season to see the Briton and the Dutchman go head-to-head, given that they often pushed each other to the absolute limit and often beyond.
Their collision at Interlagos last weekend marked the second straight season the pair have been involved in an altercation on the Brazilian circuit, with neither coming out particularly well this time around.
In 2021, Verstappen forced Hamilton off the circuit at turn four, before the Briton finally overtook the Red Bull driver at the same corner 11 laps later, to an almighty roar from the São Paulo crowd.
READ: 'Not entirely clean': Max Verstappen sent warning over Sergio Perez drama
This battle was for victory, while their fight last weekend was for second place.
After a safety car restart, Verstappen dove outside the seven-time world champion into the first corner, where he managed to get part of his car moving forward.
However, as they then descended the hill for turn two, Hamilton put his W13 back in front, meaning he then took the racing line into the turn.
Verstappen stayed inside the 37-year-old and carried too much speed into the corner, resulting in contact between the pair.
The impact shattered Verstappen's front wing and caused some minor ground damage for Hamilton, potentially costing him the win.
Red Bull's star driver was slapped with a five-second time penalty as a result, for being labeled 'primarily responsible' for the collision.
READ: Lewis Hamilton insists he's not 'sulking' about 'rigged' Abu Dhabi GP
Given how often the two champions clash, a reporter asked Hamilton if he thought Verstappen was ultra-aggressive with him due to his status as the greatest F1 driver of all time.
Hamilton admitted that could be the case, especially since there is "nothing deeper" between the two, who have rarely spoken to each other over the years.
"There is certainly nothing deeper in the background [..] The only deep conversation we had was in 2020, in Austria, when I went to talk to him about BLM and what it would mean if he supported it," Hamilton told a reporter.