Editor's note: It's time for business to take us to sunnier days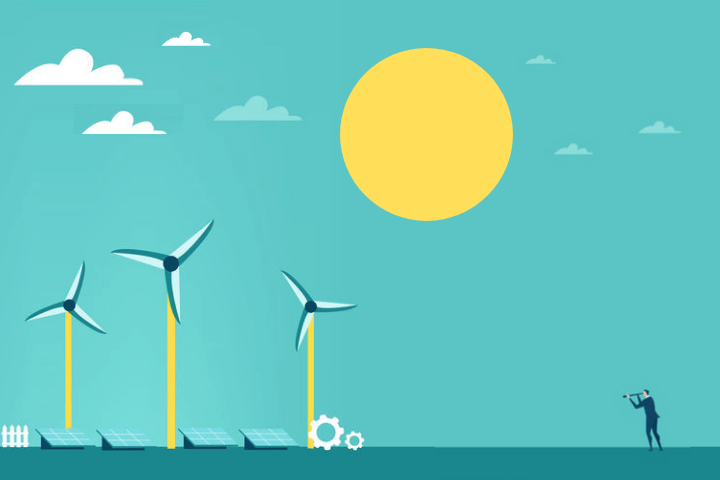 We grew up in the late '80s associating companies with Exxon Valdez, going to bed at night afraid that every minute a rainforest football pitch would be blown down. We grew up hearing how companies were screwing up the world – our future.
My college classmate and tennis nemesis Paul Fengler and I decided there had to be a better way. As we wrote in our first editor's note when publishing our 50 Best Corporate Citizens in Canada, "Businesses don't exist in a vacuum: as citizens, we are their lifeblood. Our ignorance and complacency do not allow corporations to destroy the world – they require it. "
We joked that our legal budget did not rank the worst companies in Canada, so we tried to find the best. Thus was born the Corporate Knights project to rank the 50 best corporate citizens in Canada each year with the aim of presenting on one clear page the Canadian companies that were part of the solution.
We noted that "for many companies, the practice of corporate social responsibility (CSR) is less a matter of substance than of public relations". Being a good business was little more than charitable giving. Our chosen task of ranking companies was hard work when so few were transparent about their social and environmental performance. We used our new platform to urge companies that "care about being good citizens to have their social and environmental performance assessed through standardized and third-party audited procedures, just like financial statements."
How did Corporate Canada rank in this first annual ranking of the Corporate Knights The 50 best? Our assessment: "Away from a sunny day, but there's a lot to recommend that suggests the clouds are parting. "
Twenty years after this experience began, a lot has changed. Exxon, once the world's most valuable company, saw its value halved and was recently shamed by its shareholders, who took the extraordinary step of forcing three clean energy activists on its board of 12 people. Sustainability accounting is still a wild west, but the IFRS Foundation, which defines the language in which companies report, is about to launch an International Sustainability Standards Board (ISSB) to develop global standards for environmental, social reporting. and governance (ESG) issues.
The culture change has been by far the biggest radical change.
The organizations that defined the conceptual schemes for the flow of power and money (including the powerful CEO Roundtable and the World Economic Forum) updated their standards and officially adopted our credo of stakeholder capitalism, in words, even in deeds.
Rather than the lowest common denominator approach of traditional business lobbies, like-minded business groups (such as the Council for Clean Capitalism, which Corporate Knights acts as secretariat) join forces to actively shape policies for a clean and just future.
Beyond the accounting profession, the main standards bodies that set the rules of the game for the biggest bosses of capitalism (banks, investors, insurers and financial analysts) are stepping out of their comfort zone of snail-like incrementalism to embrace fully the power of business. as a force for good (which we called for in a document drafted for the UN in 2017).
While it is in our nature to procrastinate, we are an adaptive species when survival is at stake.
The players who control the loot take note of this. Earlier this year, the Glasgow Financial Alliance for Net Zero (GFANZ), chaired by Mark Carney, United Nations Special Envoy for Climate Action and Finance, brought together more than 160 companies (together responsible for assets of over $ 70 trillion) who have committed to aligning their balance sheets with the global carbon budget.
This is the good news. The bad news is that our emissions of heat-trapping gases continue to rise, the oceans are filling with plastic, and our arable land is increasingly desertified.
Is it a case of "the more things change, the more the same"? I do not think so. While it is in our nature to procrastinate, we are an adaptive species when survival is at stake.
The ignition of a new and cleaner capitalism was posed by the popular power movements embodied by Greta Thunberg (who was in her mother's womb when the first issue of Corporate Knights is out), a majority of national governments lining up behind the goals of net zero emissions and the limitless human ingenuity that has created solutions to bring humanity back to balance with nature.
The spark is the pandemic, which has revealed the fragility of our current system, as well as our immense power to solve big problems when we flex our collective muscle. The oxygen accelerator is the $ 400 trillion in global financial assets that we have amassed.
Carney believes that the difference between setting our planet on fire and having a clean economy comes down to whether we can spend an extra 0.5% of that money each year on climate solutions, which is three times more than what we are doing now. . That would make a lot of sense, now that economic solutions to solving the climate crisis are multiplying faster than problems.
The more businesses and investors see this opportunity through the clouds of outdated mindsets, the faster we will achieve a clean and fair economy.
Toby Heaps is the Co-Founder, CEO and Editor-in-Chief of Corporate Knights.