DeMayo: Biggest Round-Up Ever Sends Alarming Signs For Future Of Wyoming Wild Horses | Columns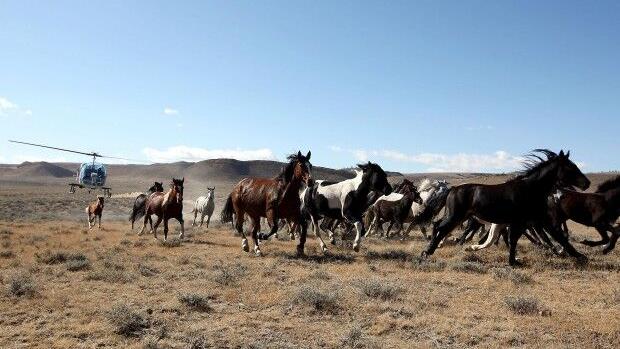 The only reason given by BLM for eliminating feral horses in two herd management areas is the difficulty of creating a barrier between public and private lands.
The BLM apparently did not consider land swaps or other possible solutions, such as scaling up a safe, proven and humane fertility control program, an effort that would help stabilize and decrease, where appropriate, populations of wild horses, with fewer horses. end up in already overcrowded out-of-the-way detention facilities at taxpayer expense.
Furthermore, the option favored by BLM would set a precedent that a special interest association could demand the removal of wild horses from not only private but public lands.
On this point, however, the courts have already ruled.
In 2016, the U.S. Court of Appeals for the 10th Circuit sided with Return to Freedom and other wild horse advocates, ruling that leading a 2014 wild horse roundup on the checkerboard without passing by a comprehensive planning process violated both wild horses and free range horses. and the Burros Act and the Federal Land Policy Management Act.
The court ruled that BLM did not have the power to treat the entire checkerboard as private land from which wild horses must be removed.
There is no doubt that managing the wild horses running free in the Checkerboard is a challenge, but the difficulty alone is an insufficient excuse for the agency responsible for the conservation of America's wild herds.