COLUMN: Fight for America's Future | Opinion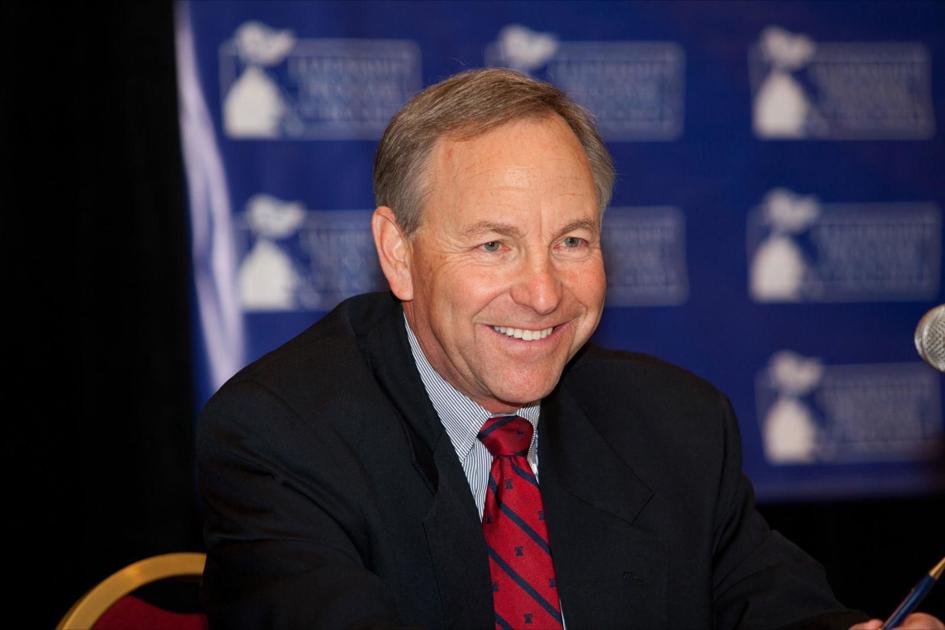 The Bank of the West branch at Two Steele Street in Cherry Creek has for many years proudly displayed an American flag on a tall pole in front of its apartment building. I was contacted by a client who has been there for 30 years. Last week, he asked a bank employee why the flag was no longer fluttering, said he was bothered by this and was considering closing his account.
I investigated and found that the flag had been vandalized several times, including being flipped over on its pole, an expression of hatred for him. The branch manager had replaced the flags on several occasions to no avail.
On Monday, I spoke with BOTW's executive vice president for the Rocky Mountain region, Shawn Cole. He discredited a rumor that the bank was ordered to maintain it by BOTW headquarters in San Francisco, assured me that their headquarters had done no such thing and that they would never have approved this, adding that "we are proud to fly the flag." He promised that a new flag would be put up as soon as possible. In fact, he did it the very next day.
The idea that radical activists who complained that the bank flaunted the flag or desecrated it could succeed in "canceling" it outraged me. I suggested that the bank could follow traditional flag protocol and remove it at the end of the day, raising it again each morning. Shawn agreed and added that the flagpole will also be modified with a locking system to deter vandalism. I would love to see future vandals end up behind bars in the Denver prison "lockdown" system.
Our country is torn apart by radical leftists; anarchists; Marxist revolutionaries; hateful of American history; warriors of social justice; crop cancellers; the critical propaganda of the racial theory of anti-white racists that has infected our schools, our military and our businesses; and others that would divide us. It is time to fight. I have never been a defender of boycotts, a tactic favored by discontented leftists. But it's time to fight fire with fire.
BOTW should be commended for standing up for the flag and failing to surrender to thugs who hate America, but too many cowardly corporate CEOs have caved in under pressure from 'awakened' socialist progressives and belligerent antagonists because they subscribe to ideology or, more likely, fear bad publicity, boycotts or violence.
Atlanta-based Coca-Cola and Delta Airlines have appeased left-wing radicals and overreacted with signals of theatrical virtue by criticizing Georgian lawmakers for enacting most reasonable reforms to improve integrity elections. And Major League Baseball has recklessly crammed into moving the All Star Game from Atlanta. I'm not quitting baseball yet but I'm done with Coke and Delta. I will go with Pepsi and Southwest from now on.
Countless companies brainwash and blame their employees. Big business has paid millions of dollars to the radical organization Black Lives Matter founded by three black Marxist women who hate capitalism. Isn't it ironic, companies funding anti-capitalist extremists.
In the classic 1976 film "Network," Howard Beale, a rabid network news anchor, stares at the camera and shouts to his audience, "I'm mad with rage, and I'm not going to take this anymore!" This should be the rallying cry of the vast majority of Americans who love this country, don't kill, loot, burn, riot, block roads, tear down statues, don't degrade public buildings or hate the police and set their cars on fire. If we boycott and divest companies that flatter radicals, it will hit them where it hurts and grab their attention. Let them be afraid of the rest of us for a change. Punish a few, and others will take note.
It will take organization, a blacklist (no racial offense planned) and a lot of public participation. I have always believed in private enterprise and the market economy. And I still do. Willi Shlamm, a former European communist turned American citizen, observed deeply: "The problem with communism is communism. The problem with capitalism is the capitalists "Or at least some of them.
On other fronts, elect conservatives to school boards to reclaim our public schools from the teachers' unions who support the heinous anti-white CRT indoctrination of our students. Let us flee the colleges dominated by the ideology of the left. Republicans can expand their appeal to blacks and Latinos with school choice and private school vouchers to help them escape failing public schools. Democrats behind the unions will never do that.
It is an existential battle for the future of America.
Michael Rosen is an American radio personality and political commentator.
Michael Rosen is an American radio personality and political commentator.