Coleg Cambria launches the UK's first basic degree dedicated to offender management.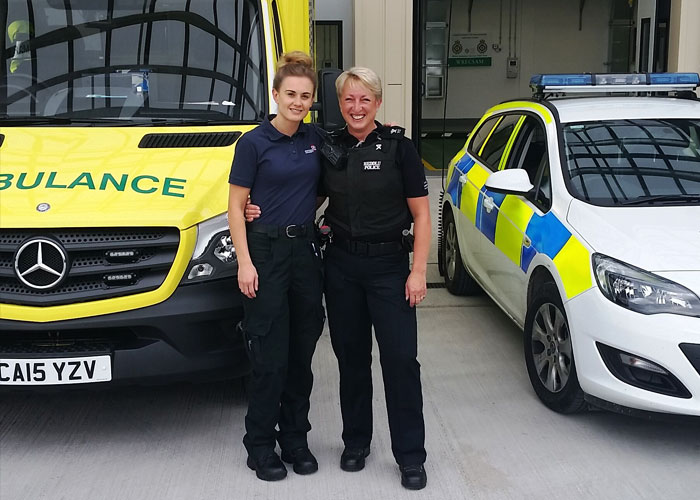 In partnership with the Chester University Police Institute, the two-year qualification could lead to careers in criminal justice, including the prison service.
Successful students also have the opportunity to move on to the third year to earn a degree in police, law and investigation at the university.
Modules include Restorative Justice, Effective Decision Making, Investigative Interviewing, Community Engagement and Partnering, Leadership and People Management, and Accountability, Value and Ethics.
Yvette Jackson Monk, program manager and public service speaker, said the unique program provides flexibility for those already in employment and has already proven popular with those looking for a career in the sector.
"At present, prison officers or the police do not need to have an official diploma or relevant qualification, but this is set to change" said Yvette, who served for 30 years in the North Wales Police Force.

"This basic degree gives them valuable insight and hands-on experience that will give them the best chance of landing a job in the field of their choice.

"We are working alongside partners in North Wales, including HMP Berwyn in Wrexham, and forming new relationships which will lead to new opportunities for students to work in the sector.

"This is the first course of its kind in the country and we are delighted to see how it will develop over the year, in line with the growing demand for qualified personnel in the criminal justice field. "
Among the range of careers open to Basic Degree graduates are roles within the UK Border Force, Probation Service and Private Sector Investigation Services.
Course materials are to be provided through a combination of lectures, seminars, interactive tutorials, role plays and workshops, and guest speakers will add to the variety of the presentation. Modules are assessed through a combination of reports, essay writing projects, assessed role plays, and observed presentations. Coleg Cambria has unveiled a slew of new higher education programs that have nearly doubled the number of higher education students from 230 students in 2016/17 to 400 in 2018/19.
New HE director Jackie Doodson said key partnerships with universities such as Chester, Aberystwyth, Wrexham Glyndwr and Swansea have drawn cohorts to a portfolio of 21 college-level programs, including offender management and criminal justice and social.
"Not everyone can go to college. Coleg Cambria offers the possibility of studying for a university degree while staying in this region, with all the financial advantages that this brings ", Mrs. Doodson said.

"The courses we offer meet the demand for local jobs, they are all professional and tailored to the needs of industry and employers, giving our students the best chance for a career in the field of their choice an once graduated.

"All of the courses have an internship element and some of the students are already employed, so the flexibility of studying at Cambria is a big plus for them."
For more information visit www.cambria.ac.uk