BLM Potsdam Stage Rally Wednesday | County of Saint-Laurent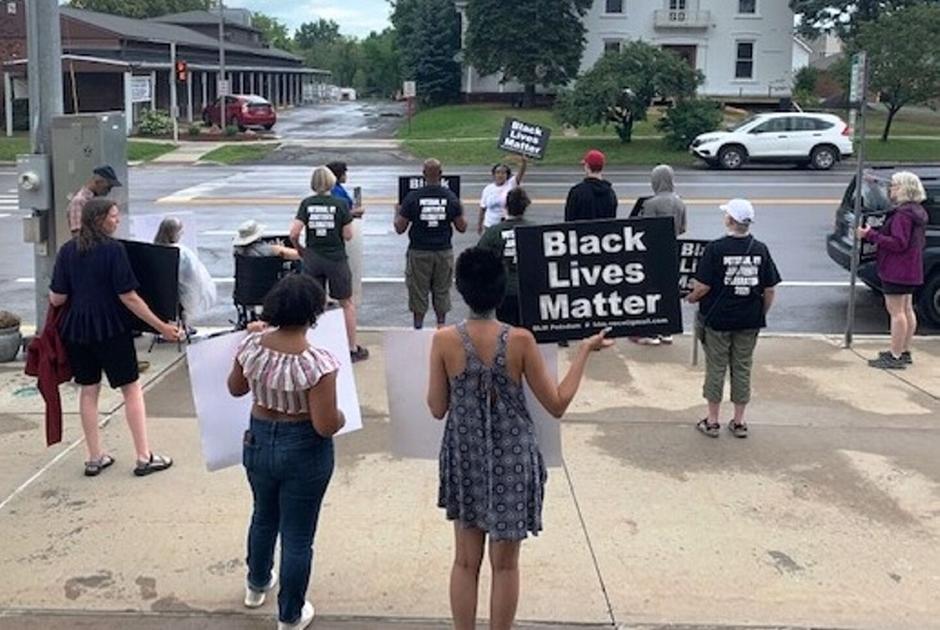 POTSDAM – BLM Potsdam narrowly dodged a rainstorm to host a rally on Wednesday evening. The rally took place in front of the post office, where people held up various signs with words such as "Horn if you support BLM"; "No justice, no peace" and "Silence is violence".
BLM Potsdam leader Jennifer M. Baxtron led the rally with calls for justice for black people. She explained how police brutality affects not only the nation as a whole, but the local community in the north of the country as well. SUNY Potsdam professor John D. Youngblood also spoke up and challenged the audience to be introspective on what Black Lives Matter really means to them.
The rally marched from the post office to Market Street to Burger King.
Despite the bad weather, around 25 people showed up to support the rally.
Many passing cars honked in agreement, while other drivers yelled in disagreement.
The crowd showcased the diversity of local BLM supporters, with people of all ages, colors and genders coming out to support the cause.
This is Ms Baxtron's last gathering as leader of BLM Potsdam before she left the area. John D. Youngblood, an organizer of Black Lives Matter, said she will return once a month to lead other BLM events.