Any ideas on salted cedars? BLM wants to hear them | Local News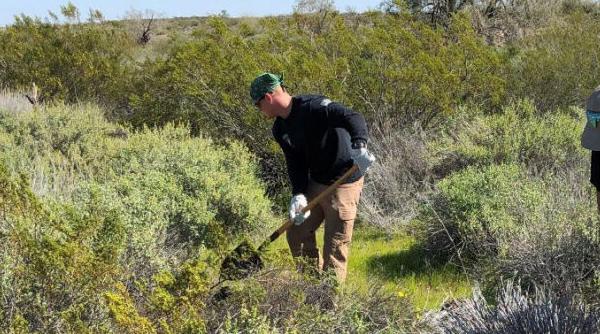 The Bureau of Land Management's Safford office wants to improve their plan to get rid of the invasive and invasive local vegetation and they need your help.
The changes, known as the Wilderness and Ecosystem Plan Changes, would aim to remove vegetation, such as salt cedars, mesquites and junipers, using heavy equipment, chainsaws and chemicals.
The amendments are only proposals now. The BLM would like people to read them on the NEPA National Registry office site at eplanning.blm.gov/eplanning-ui/project/69312/510 then make comments either by emailing blm_az_sfoweb@blm.gov or by mailing them to Scott Cooke at the local BLM office in Safford. The BLM will accept public comments on the changes until July 18.
June Lowery, public affairs specialist for BLM's Gila District, said the proposed changes are a "broad approach" to the work that "will help local wildlife and improve the watershed."
Lowery added that the work that would result from the proposed changes would also reduce the risk of catastrophic forest fires in the area and "create a healthy and ready landscape for what is going to happen there," such as grazing livestock and grazing land. other uses.
There is no set date by which the BLM would start implementing the proposed amendments, but they will strive to incorporate substantive comments obtained from the public into the final amendment, she said.